APRIL 25, 2023 UPDATED (WORK IN PROGRESS)
ULTIMATE WARRIORS HALL OF FAME CLASS OF 2023
A SGM AL DACASCOS AND RON VAN CLIEF PRODUCTION
THESE ARE THE POTENTIAL NOMINEES. INDUCTEES MUST SUBMIT PICTURES, BIO
AND VIDEO ACCEPTANCE SPEECH FOR APPROVAL AND FINAL SELECTION. THE FINAL
LIST WILL BE MADE PUBLIC MAY 1, 2023. AFTER ALL SUBMISSIONS ARE VETTED.
THANK YOU EVERYONE FOR YOU DISCIPLINE AND DEDICATION.
1 PHIL MORRIS
2 MARRESE CRUMP
3 MATHEW PLEWES
4 DARREN TIBON v
5 JOE PARRISH
6 TAJI NANJI
7 JEAN VANDESTEEN
8 PAT WORLEY
9 KHALIL MAASI
10 BEN RAMSEY
11 VICTOR MOORE
12 RON WHEELER
13 PIETRO MALINO v
14 PAT WILLIAMS *
15 SARA EAGLEWOMAN *
16 TYRONE BULLOCK
17 MELISSA TWO CROWS*
18 JOHN PELLEGRINI
19 LAURA RAPPA *
20 CHARLENE THIBODEAUX
21 EMMANUEL R SHEAFE
22 STEVEN MALANOSKI V
23 JOHN DANIELS
Ron Van Clief has received countless awards and has been inducted into multiple prestigious Hall of Fames for his contributions to the Martial Arts.
This page is under construction with the hopes of having more awards and HOF details posted here.
————-
Master Ron Van Clief, along with Al Dacascos has hosted their own sought after Hall of Fame for Ultimate Warriors who have had a possible contribution to the Martial Arts.
ULTIMATE WARRIORS HALL OF FAME!
CLASS OF 2022-Second Annual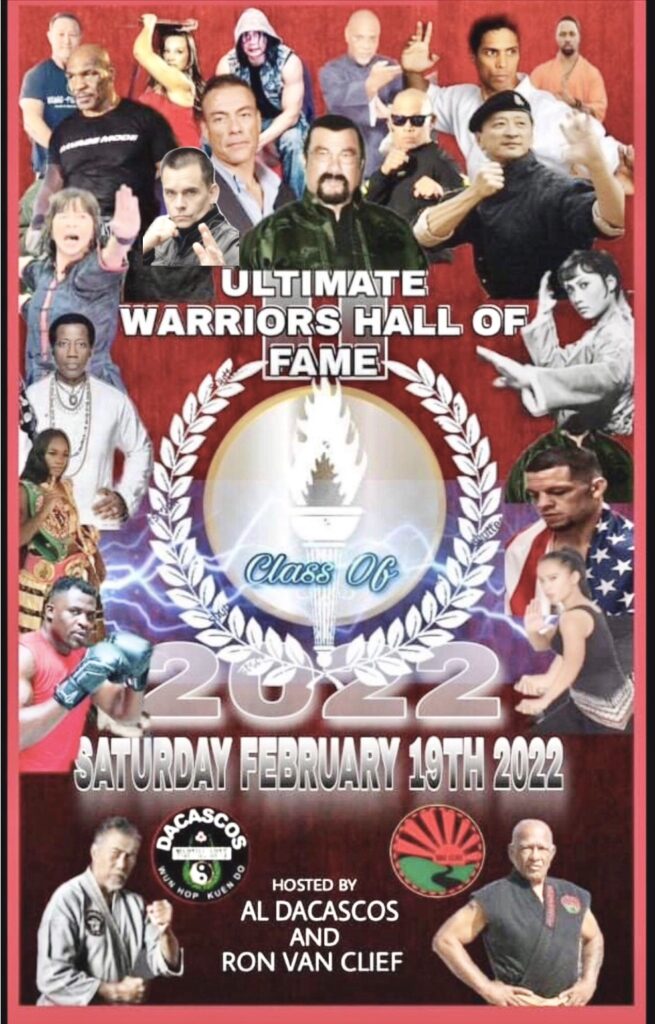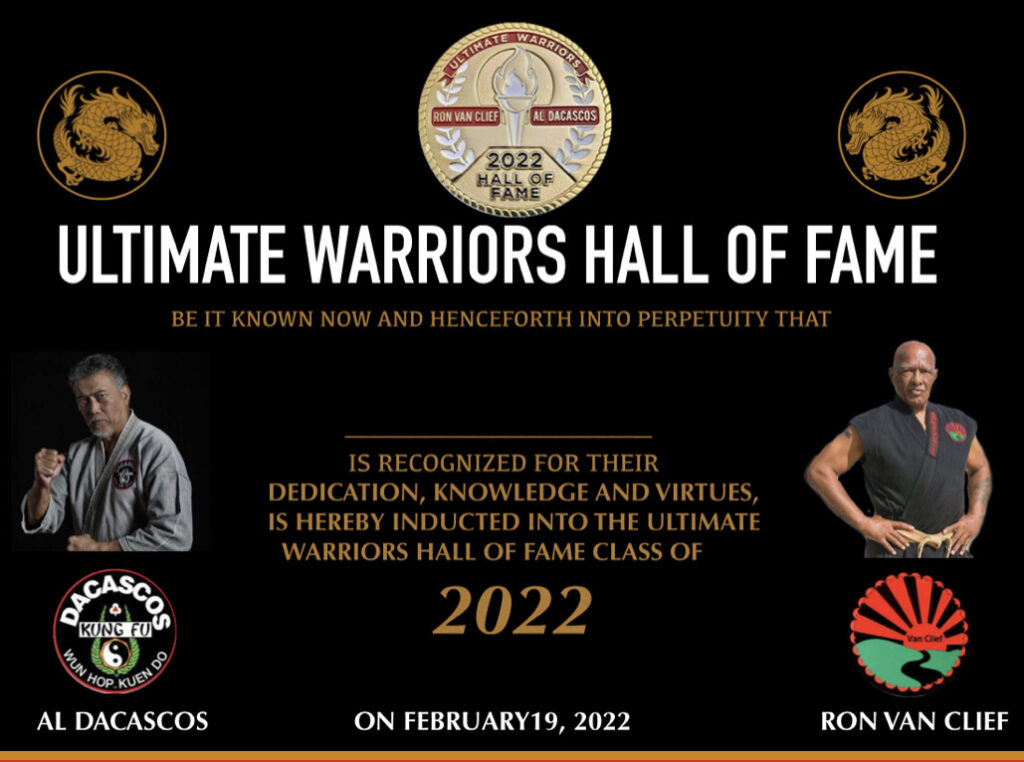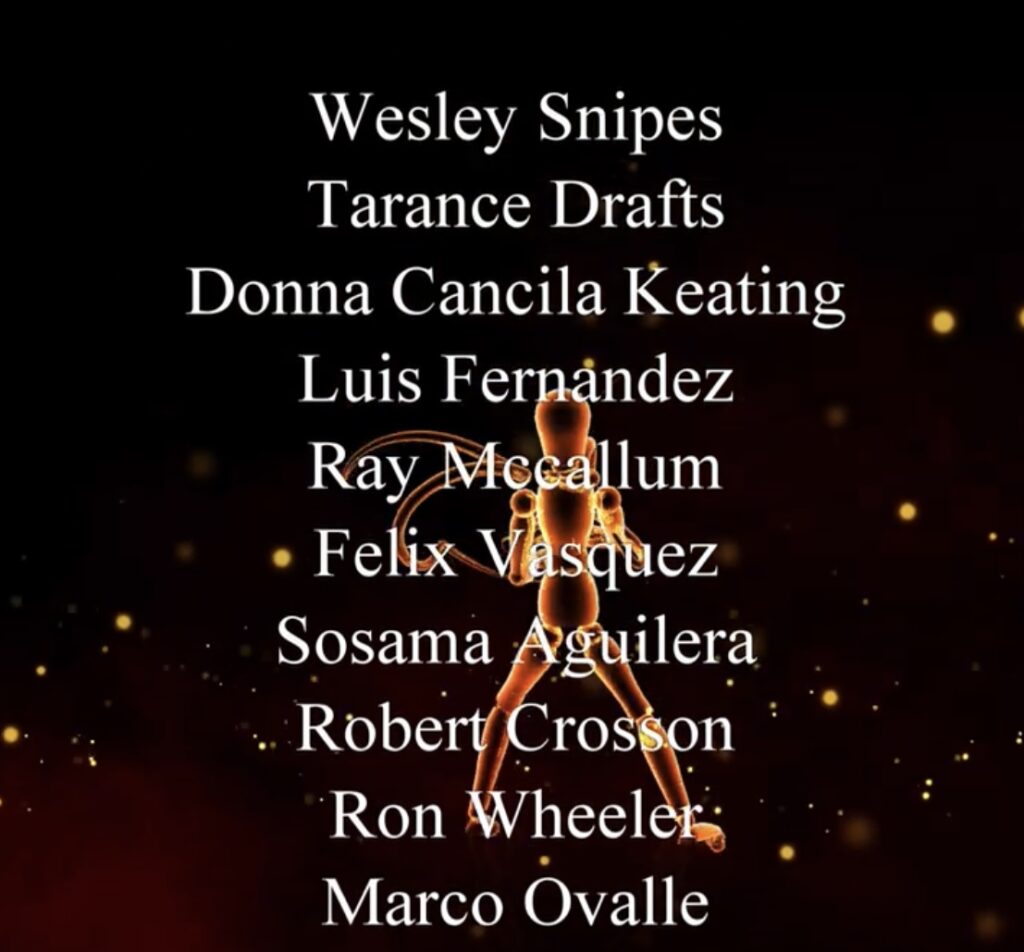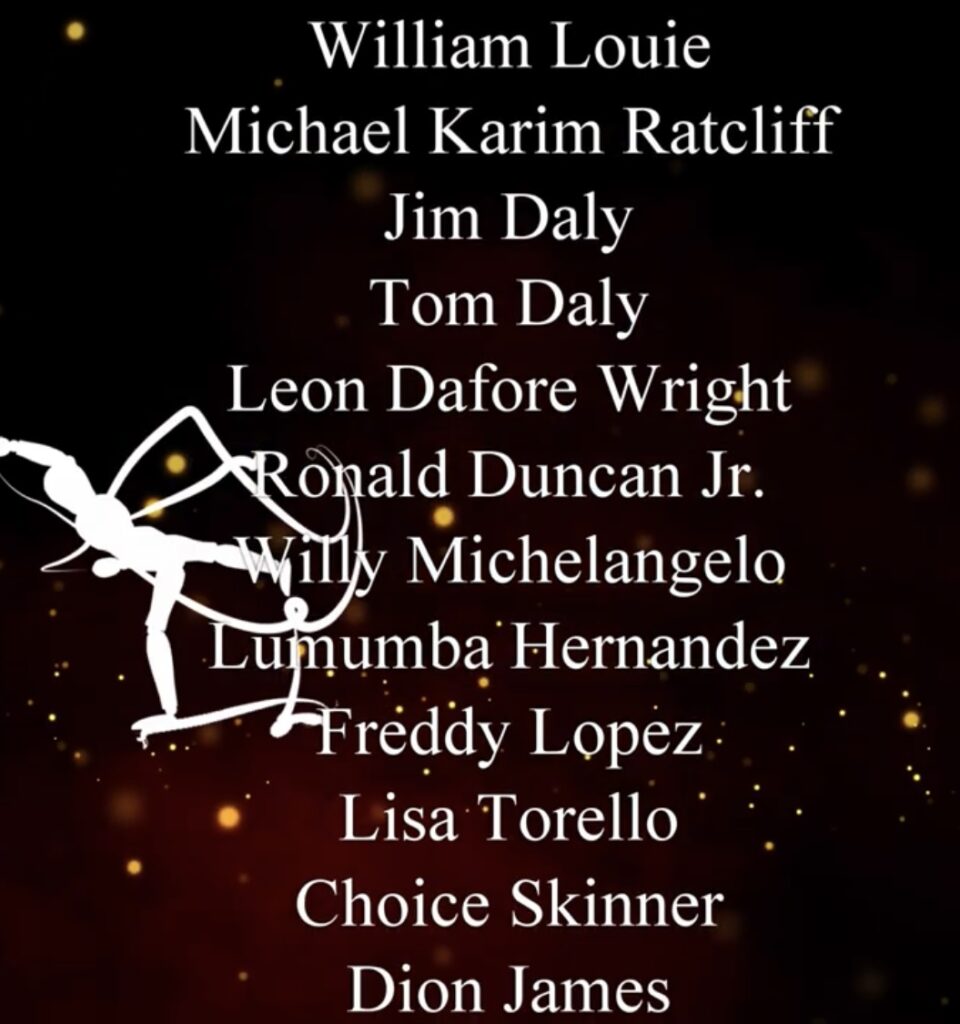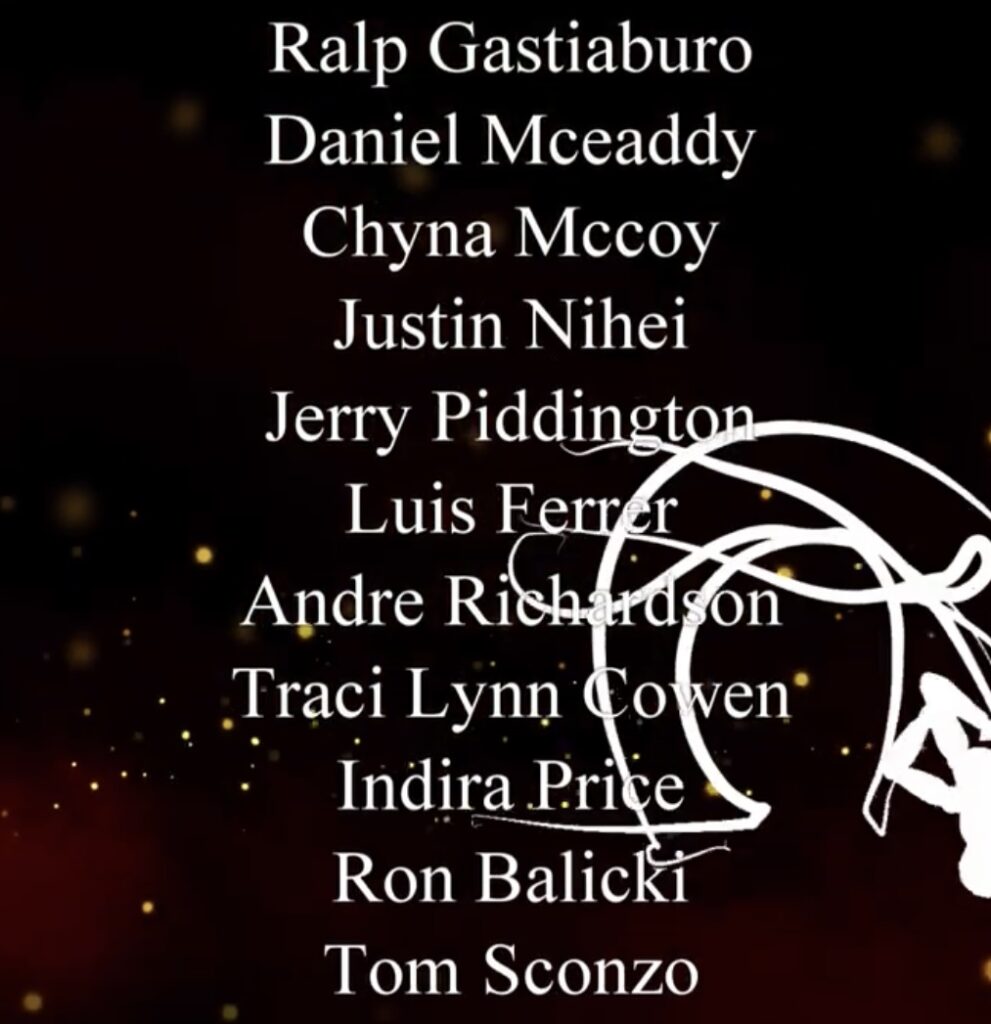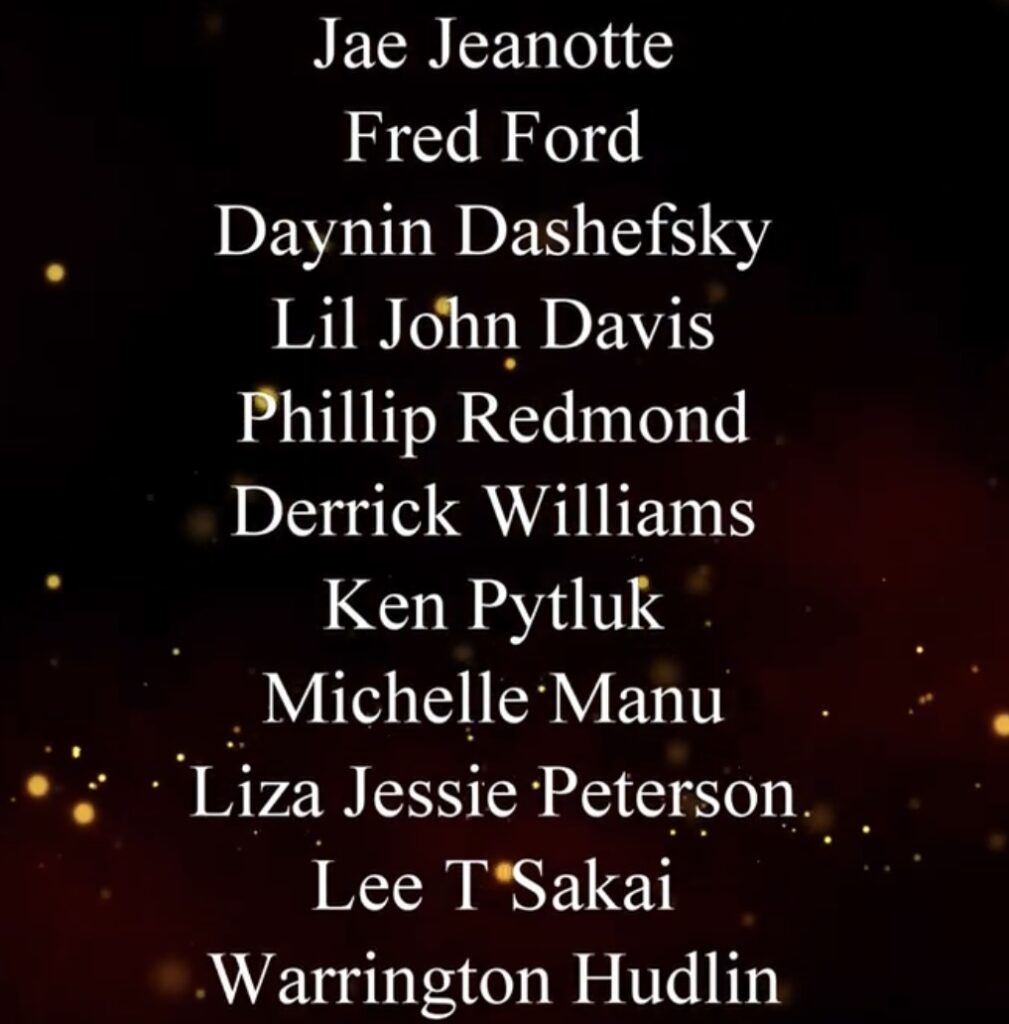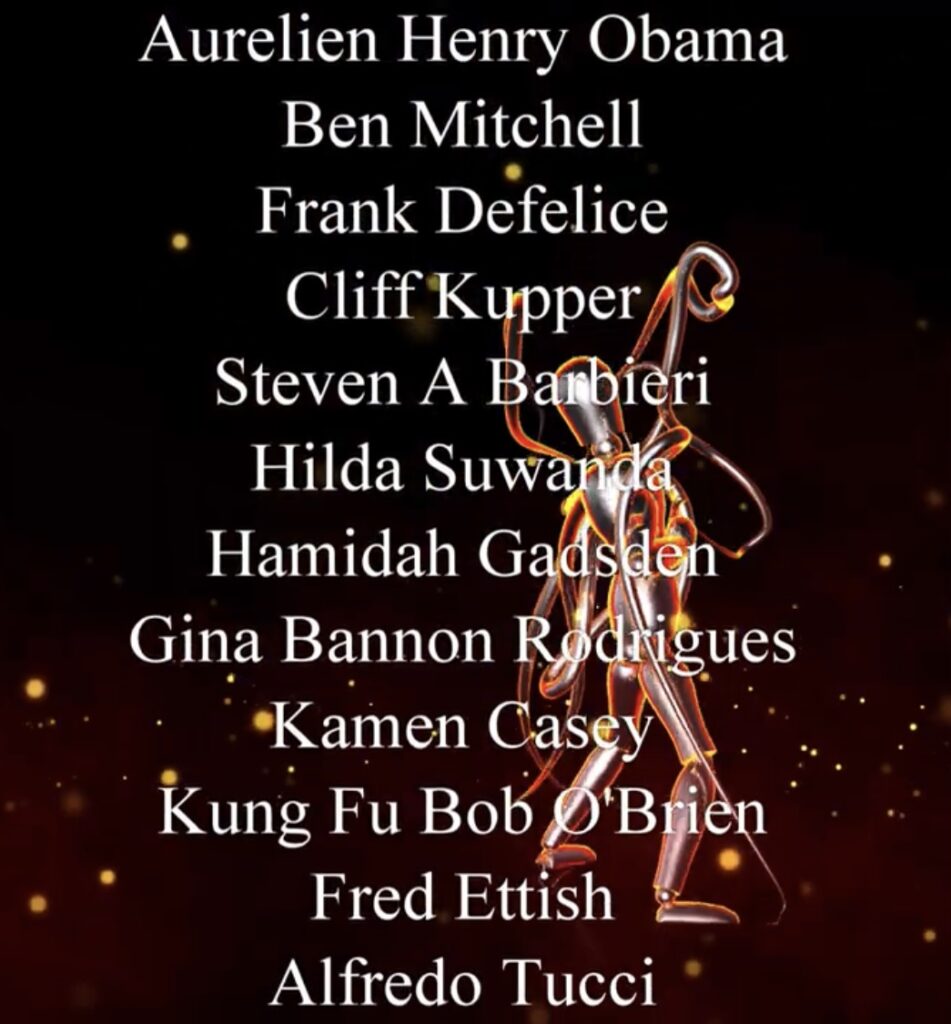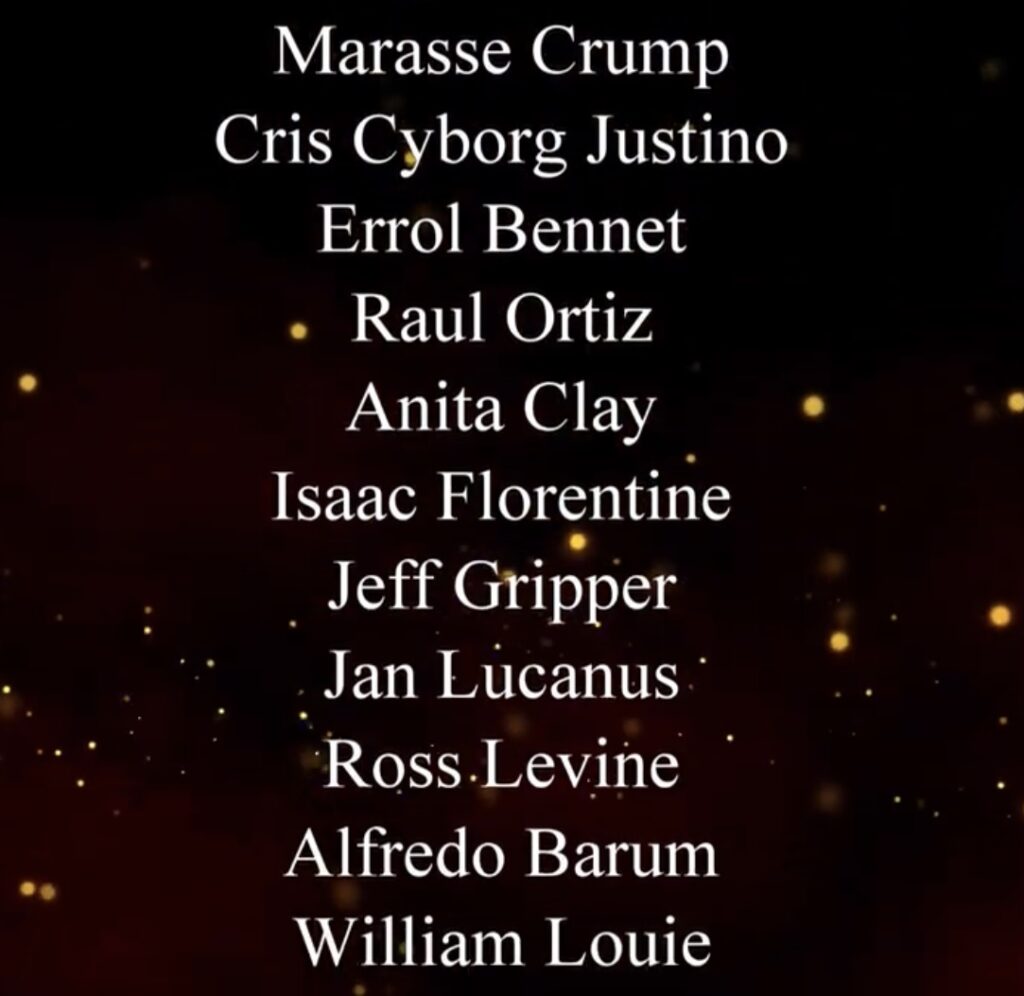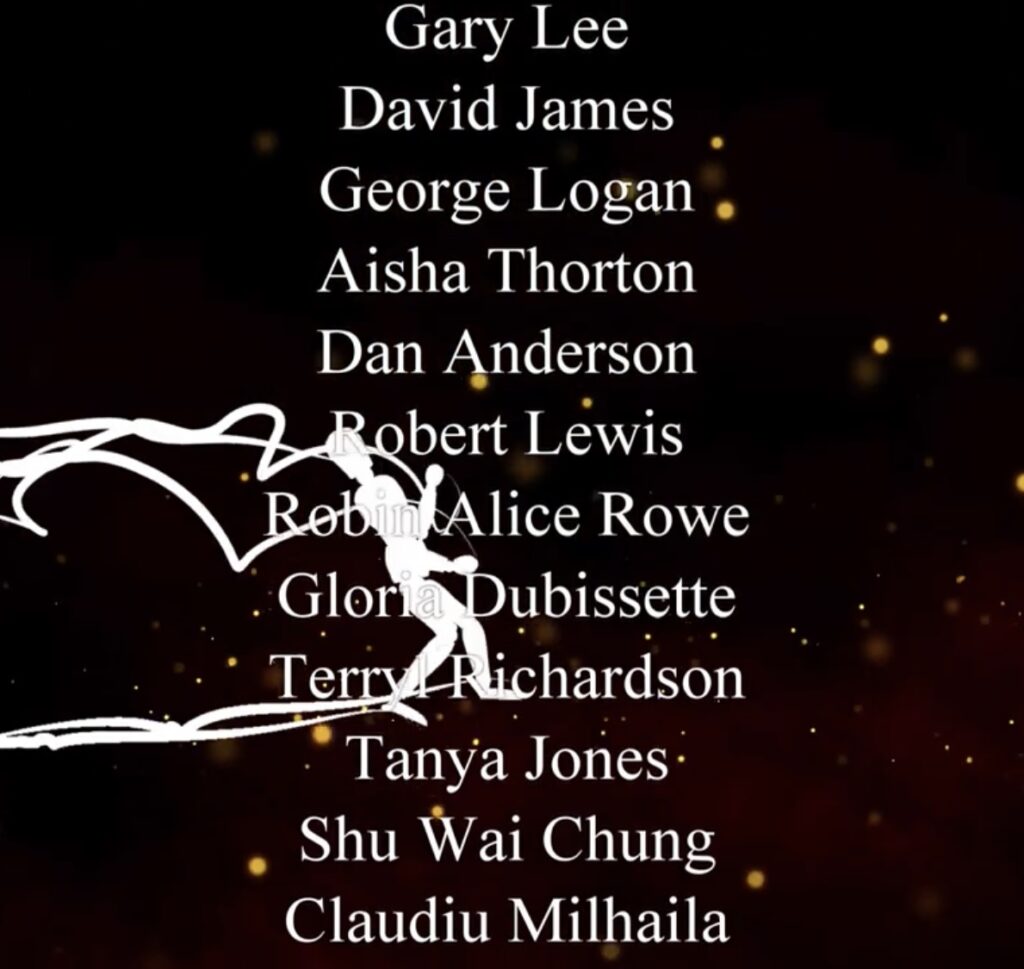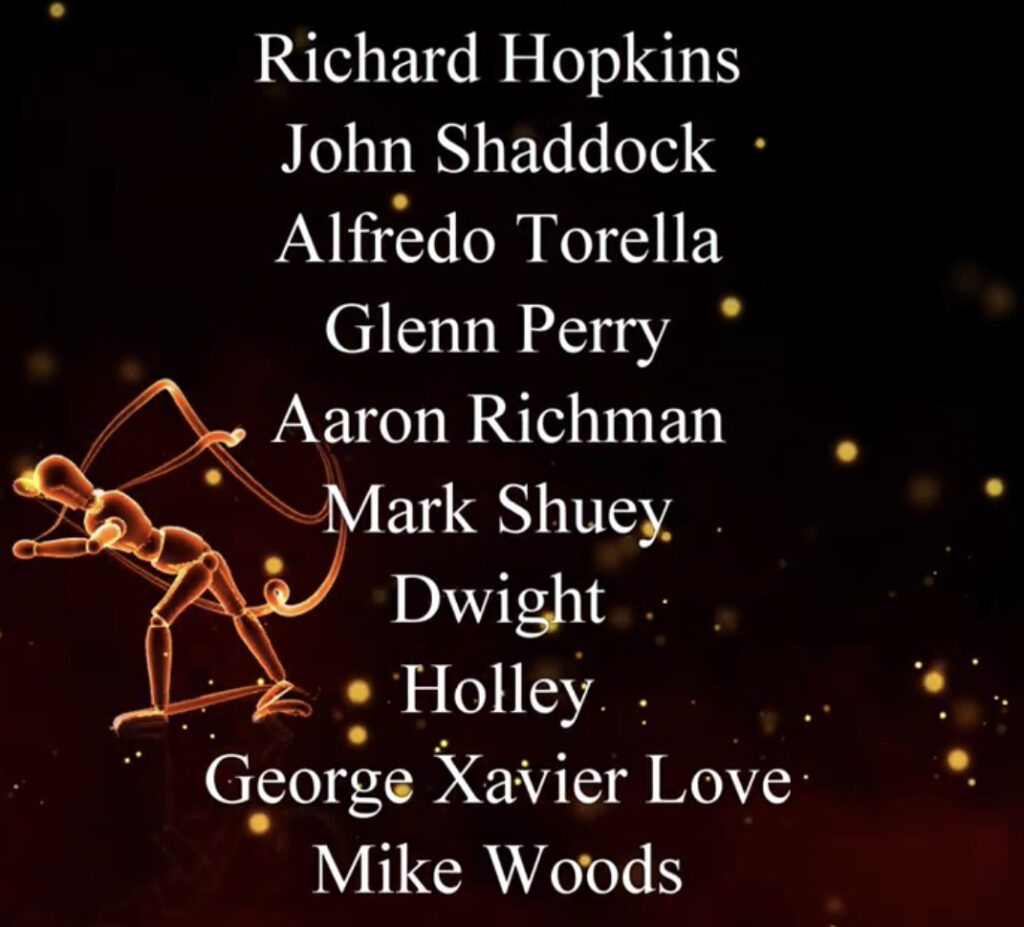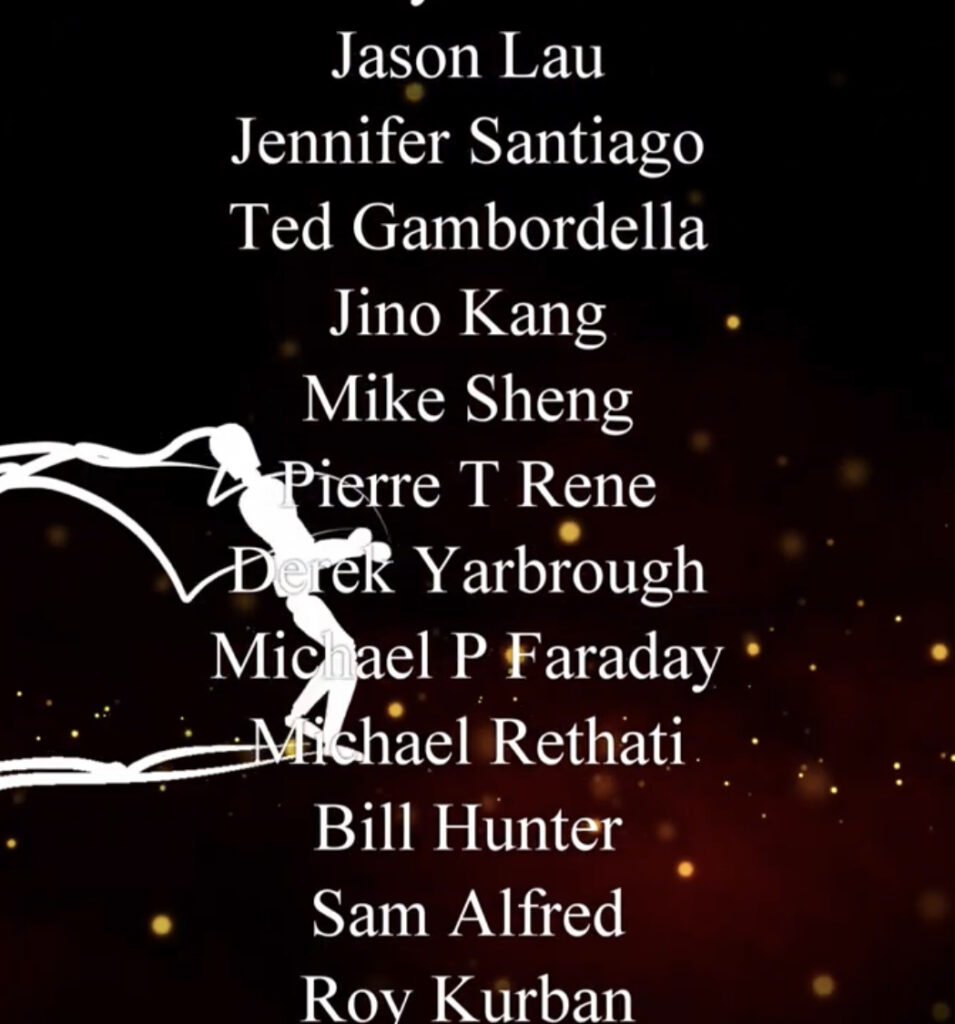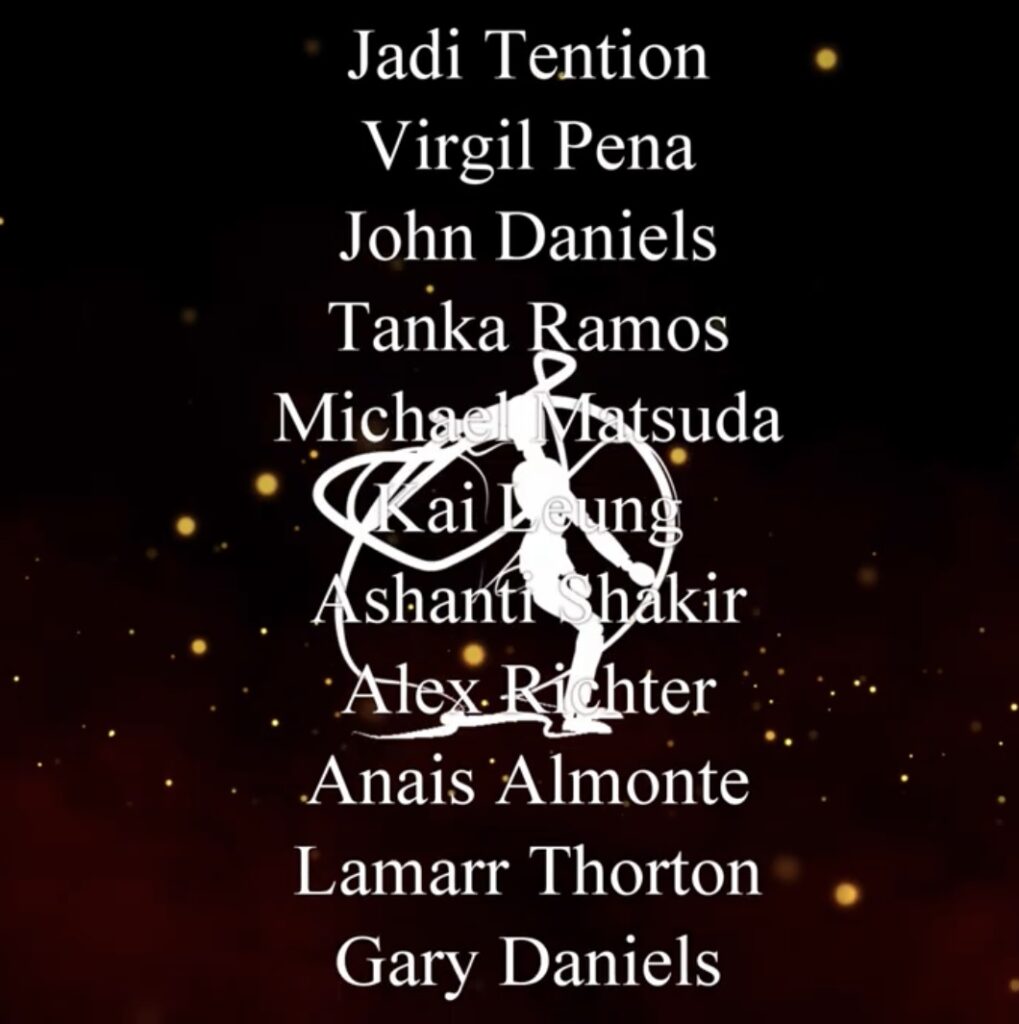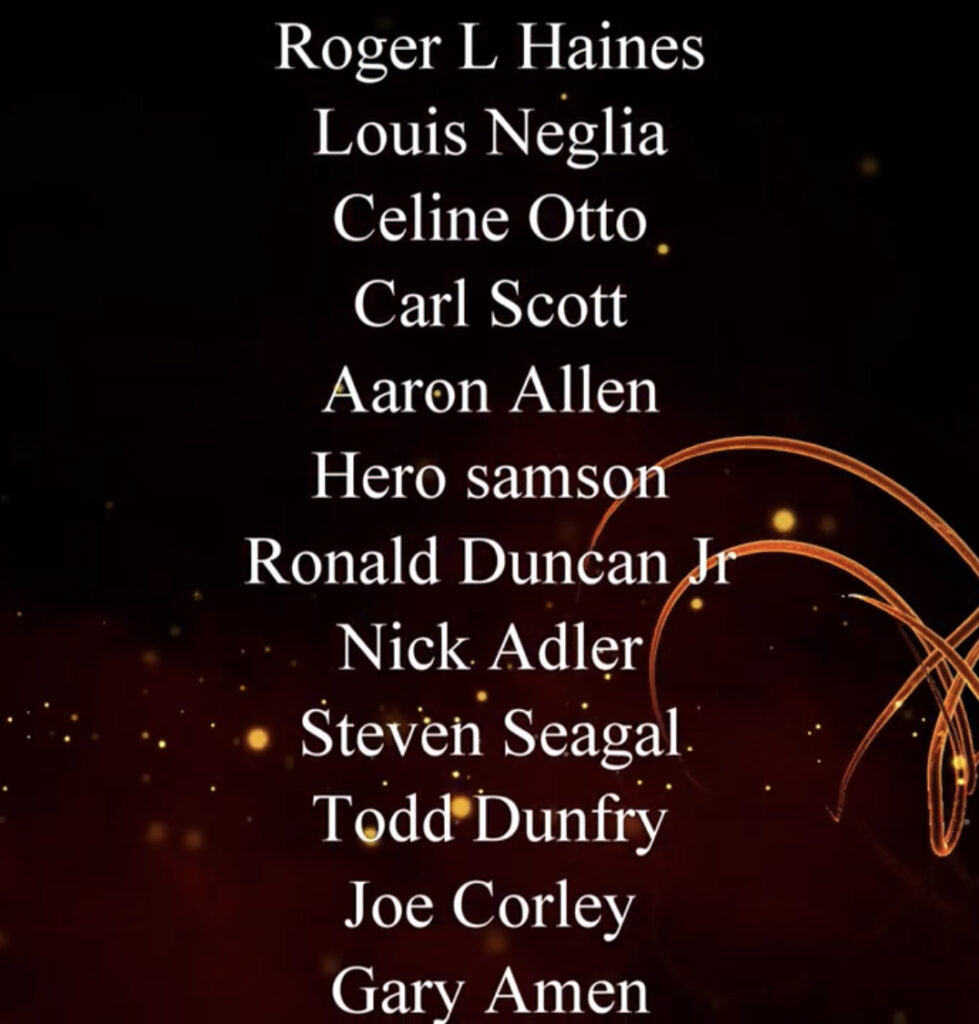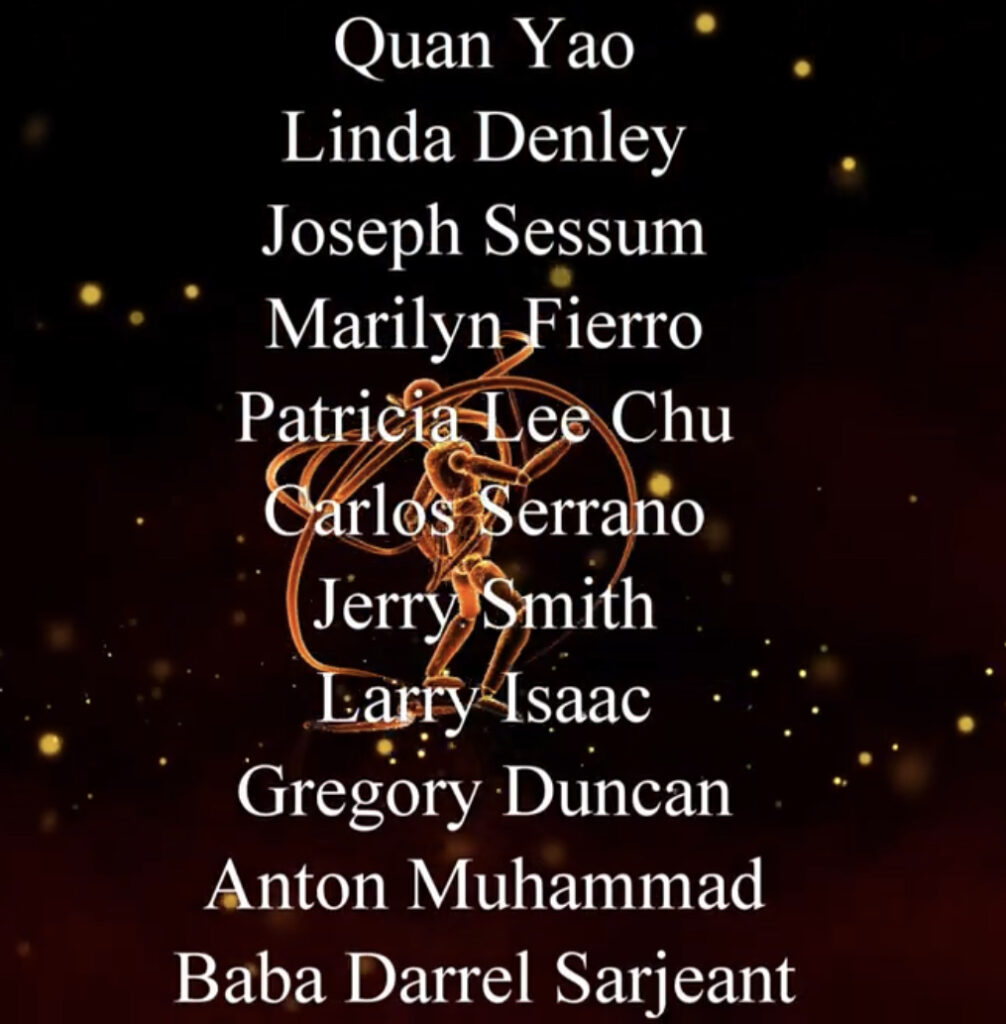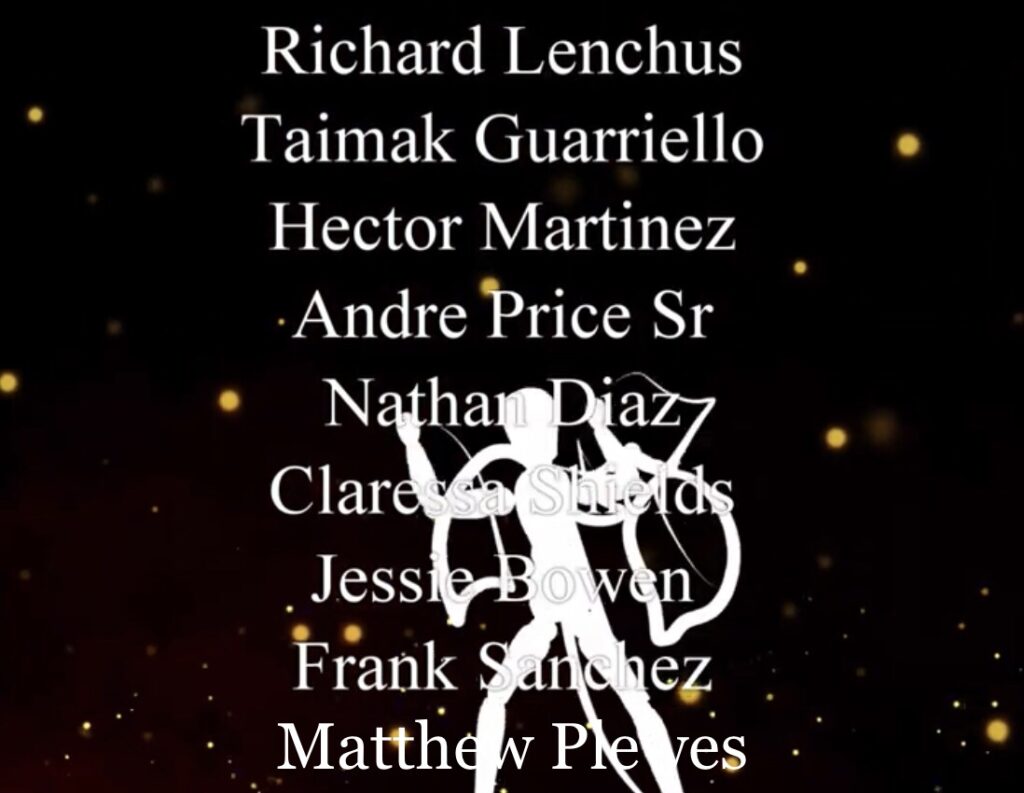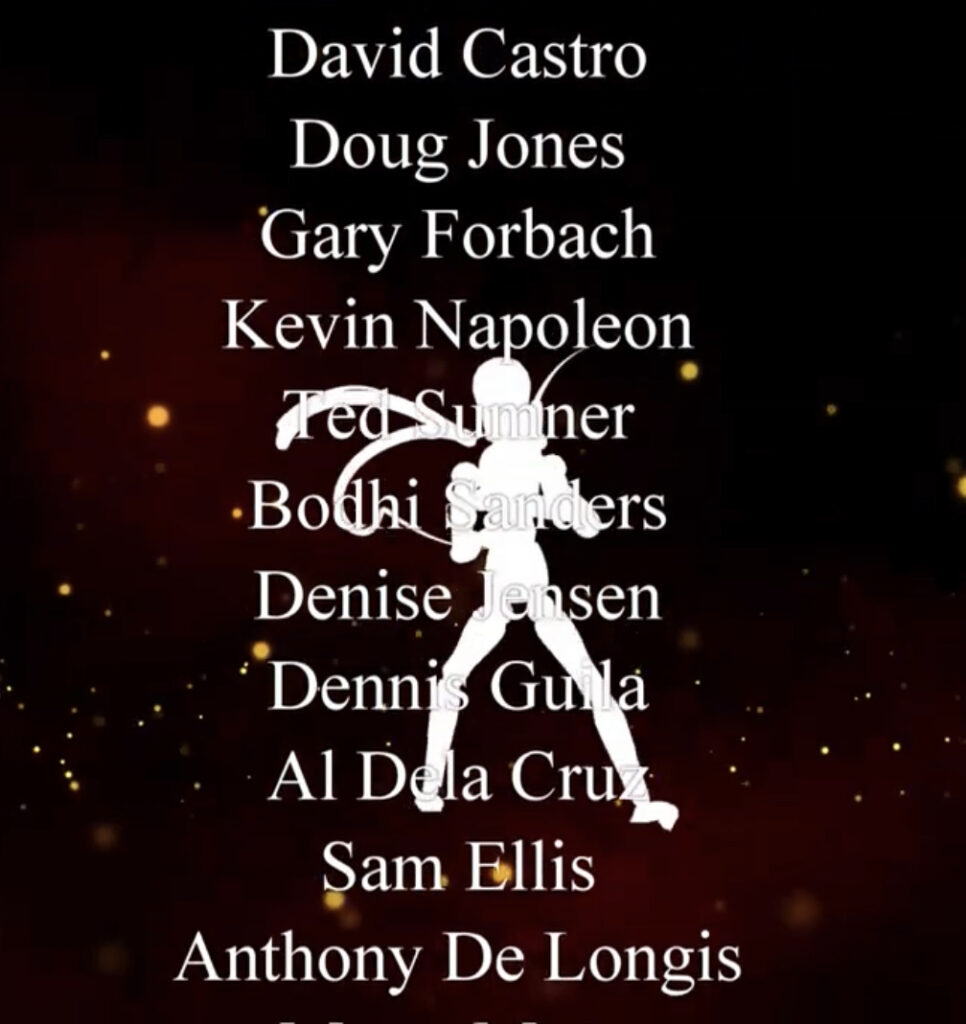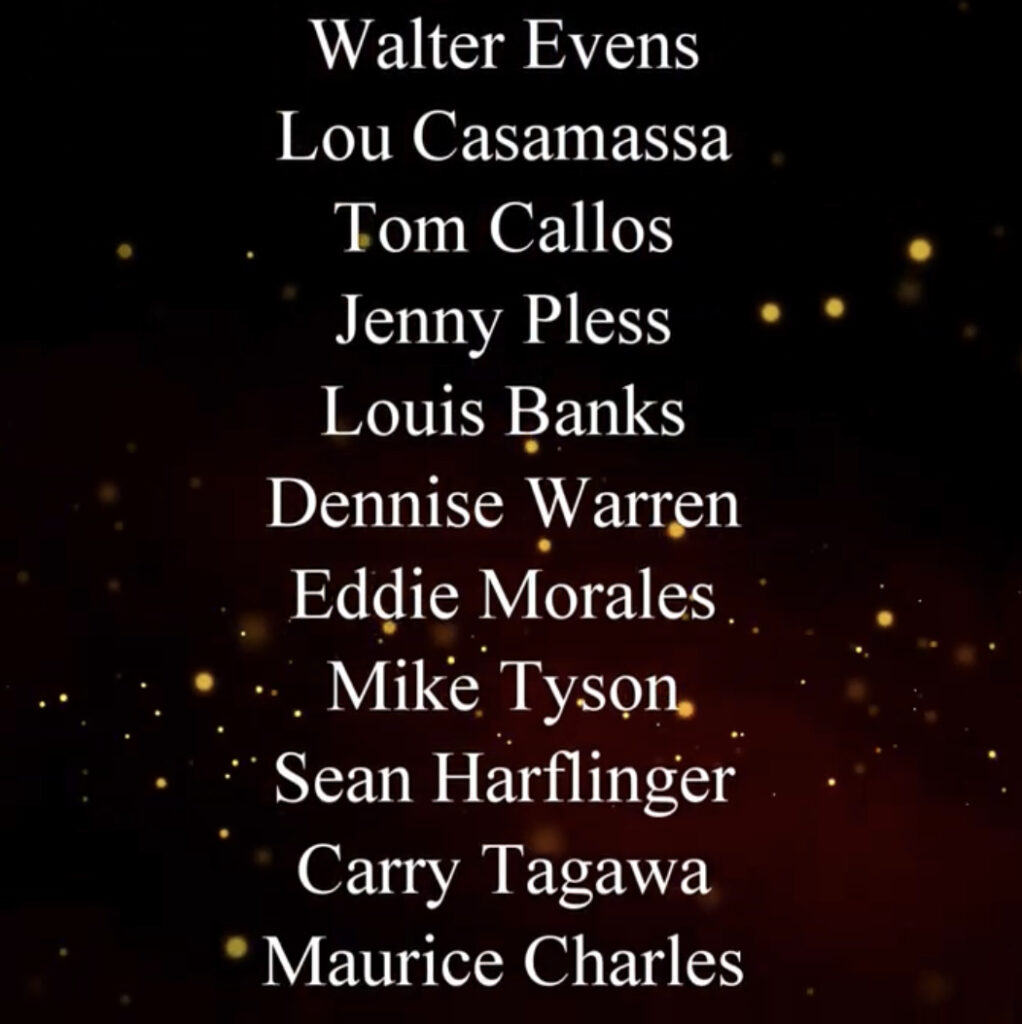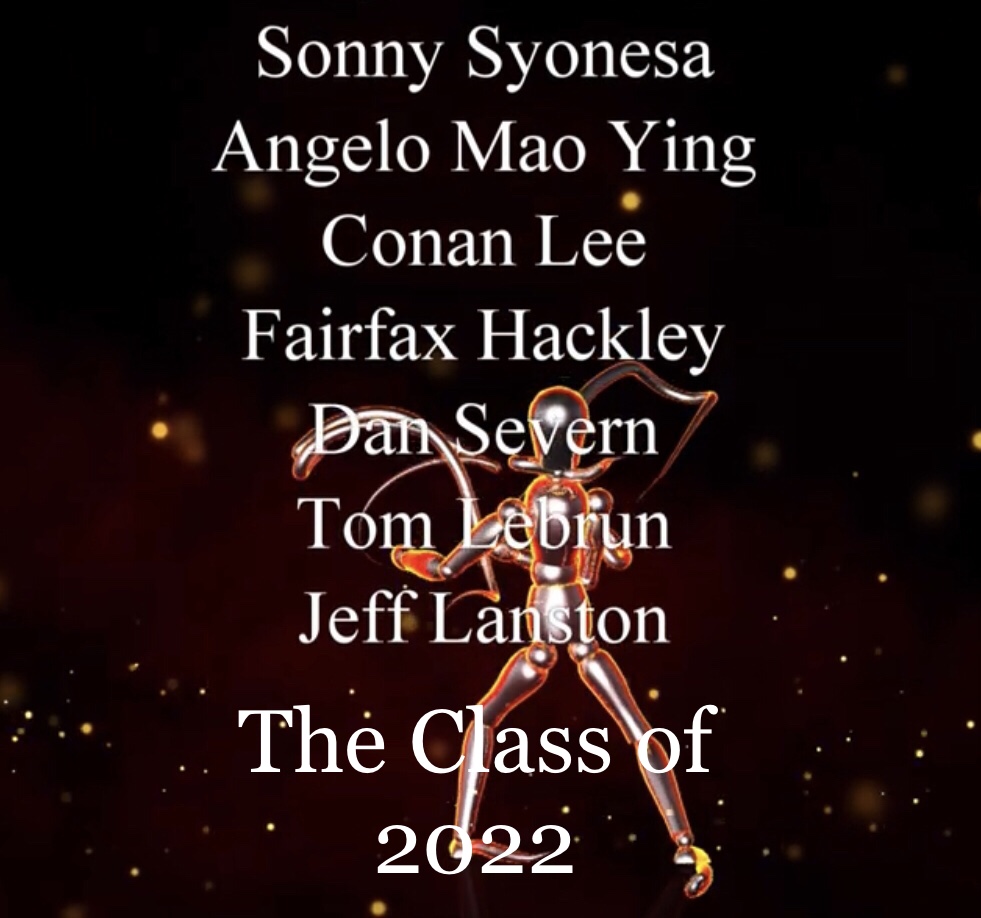 __________________________________
___
CLASS OF 2021 – First Annual